AirPod – Relax, Work, Enjoy
INTRODUCING
AirPod is a platform that focuses on providing and developing travel and napping industry services, providing users with a unique capsule that can be placed in places such as airports, hotels etc., which will pamper users who want to relax, work will gain access to privacy more in public places. AirPod aims to provide a new style and renewable solution in travel and napping industry at an affordable price.
Getting Started Development
AirPod is developed using a system of directly integrated and reliable resources, which supports the creation of a travel ecosystem that will provide users with a secure and better travel service for users. AirPod creates a place where users will gain access to wifi networks, touchscreen monitors, air conditioning, sound reduction technology, and many others, which will give users an excellent privacy access within the public sphere. AirPod provides a solution related to the problems faced by the public, such as travelers who missed the plane and had to spend the night at the airport. AirPod is designed to relax and maintain the privacy of the users, as well as to maximize the entertainment features which are very difficult for users in public places.

The AirPod Capsule, innovative design and modern technology.
The caps supplied by AirPod have modern design and technology, which will not bother you with the infrastructure or interior model of the room occupied by this capsule. Some features of this capsule include;
Innovative design, as mentioned above, the design of the AirPod capsule has a very innovative and modern form.
Privacy, this capsule is designed to maintain the privacy of users with the technology they have.
Security, Security is one of the main factors considered by the team, in designing and developing this capsule.
Space efficiency, with a relatively small shape (only 5.22m2 in size) This capsule requires only a relatively small place for installation.
Easy to use, this capsule is designed with features that can be used easily, so users do not have difficulty in using the features available.
Free High-speed Wi-Fi, not to miss AirPod also provides a free high-speed WiFi access for users.
And many more excellent features provided by AirPod, such as Power sockets, Working desk, Air Condition, Alarm clock data, Flight status information, Booking via the internet, Sound, visual and scent relaxing/anti-stress programs and High-quality seats.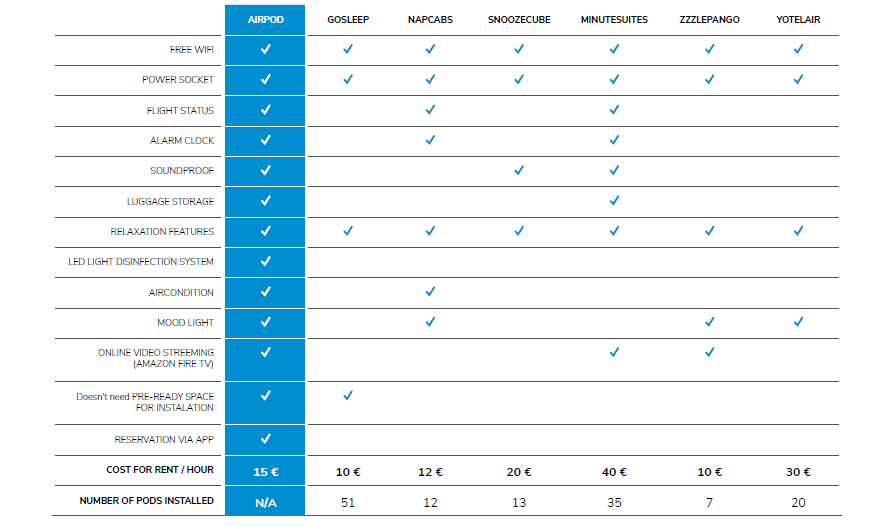 Blockchain, provide power to AirPod.
AirPod is supported by the renewable Blockchain technology, which provides users with a decentralized and secure system for users. Blockchain technology has an important role in the development of the AirPod platform, using this technology then
AirPod has several advantages including;
APOD Token, by using this token the user will benefit from an increase in the price of this token and may contribute directly to the ICO program organized by AirPod.
Free of charge, users will be able to directly access the financial services associated with the AirPod Platform for free.
Traded, users can trade their tokens at exchanges, and benefit from it.
And many other advantages will be gained in the use of Blockchain technology.
Application, access AirPod everywhere.
AirPod provides an application that can be accessed via the web and mobile, which can be used by users easily and safely. By using this application, users will be able to search and find the nearest AirPod service, AirPod reservation, participate in AirPod offer program, and still more features that can be used by users.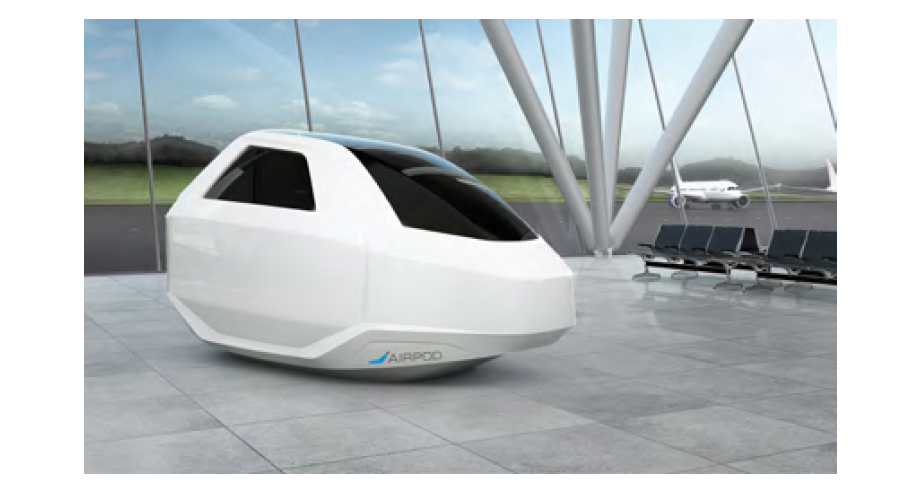 In Conclusion
Considering the many problems related to the provision of travel and napping industry services, such as the lack of privacy and lack of Entertainment features in the public sphere, encourage AirPod to create a travel and napping service, which will provide higher privacy access and pamper users with entertainment features in the public space, but at an affordable price for the user. AirPod believes that with the service and innovation they deliver, AirPod will be the market leader in its 2 years of development.
TOKEN SALES – JOIN OPPORTUNITY
With this opportunity, AirPod invites you to enlarge this Platform to reach the Broader Society. AirPod will release the Token under the name "APOD Token", here is the data.

https://air-pod.io/crowdsale/
CONNECT WITH US
WEB: https://air-pod.io/
WHITEPAPER: https://air-pod.io/wp-content/uploads/2018/02/AirPod_Whitepaper_A4.pdf
TELEGRAM: https://t.me/airpodsleepingpodproject
TWITTER: https://twitter.com/airpod_project
FACEBOOK: https://www.facebook.com/airpodsleepingpod/
Bounty: https://bountyhive.io/join/AirPod
BTT Profile: https://bitcointalk.org/index.php?action=profile;u=1112636