Horizon's – Telecommunications Powered by Blockchain
INTRODUCING
Horizon's is a Platform that aims to provide and develop a telecommunication service that relies on Blockchain technology as the basis of its development. Horizon's provides a telecommunication service that will use cutting-edge technology in the communications industry and will provide customers with a fast and secure telecommunication service. Horizon's will be a cutting-edge solution to resolving issues of telecommunication services that users often encounter, making it even more revolutionary.

Getting Started Development
Horizon's is managed and developed by an experienced and professional team, using renewable resources and technology in the development of its Platform, which makes it a leading telecommunication service from its competitors. Horizon's combines a telecommunications service with Blockchain's renewable technology, which will provide customers, a secure and transparent telecommunication service. Horizon's becomes a provider in providing high-speed internet access with a range of 150 Mbps up to 300 Mbps. In addition, Horizon's will also provide users with an HDTV and VoIP service. The network used by Horizon's uses the latest 4G LTE-Advanced technology, which will provide users with a stable and fast telecommunication service.
Horizon's base in Bermuda and Panda this year (2018) will expand its business to the Caribbean and other Central American countries. Horizon's realizes that as the estimated telecom market will increase every time, especially in Bermuda and surrounding areas. The price offered by Horizon's will vary according to customer requirements, but the price offered by
Horizon's is very competitive and affordable.

Blockchain, a revolutionary technology.
Horizon's implements blockchain technology on its line of business, such as payment systems, vpn services, crypto-community, and many others. Using this technology, Horizon's earns a lot of advantages and makes it more competitive, like;
Payments, using technology from Blockchain allow Horizon's Platform to receive payments from different types of cryptocurrency, as well as paying workers using cryptocurrency quickly and safely.
User Data, all data uses stored directly on the Blockchain-based network, running under a decentralized and encrypted system.
In addition to the above points, using Blockchain technology, Horizon's allows users to securely use VPN services and reinvest profits from the Platform to other companies which will benefit Horizon's and token holders.

Horizon's, More things to know.
The development of Horizon's Platform will be done in Bermuda, which is well known that this area is an area frequented by tourists who want to travel or something else. However, internet access in this area is very below the average of the internet speed globally, which sadly the public is difficult to access internet service at high speed. Horizon's realizes that this is a serious problem, which must be dealt with promptly to meet the needs of the community in accessing internet services. Horizon's will directly provide a tool that will be used by users to get instant internet access. This tool is not too big, so it is suitable to be placed at home or other places and has a spare battery.
Cell phone provider, connecting people.
Horizon's will develop a mobile network after 2 years from its launch, which will provide users, a stable and reliable mobile service. Horizon's will intend to connect more than 50,000 cell phones in the Bermuda area with estimated revenues of over $ 12 million USD per year.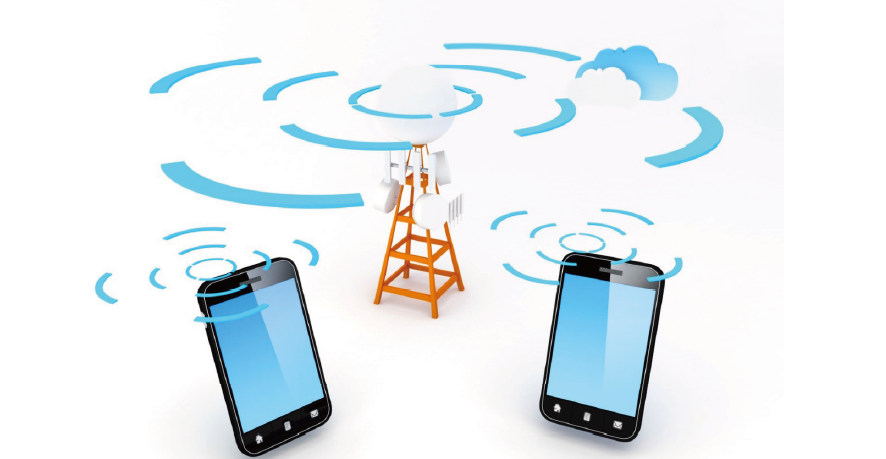 In Conclusion
By looking at some of the problems currently facing Bermuda and surrounding areas, Horizon's wants to develop a telecommunication service and provide users access to high-speed internet services and stable and reliable mobile networks. Horizon's believes that with a solid and dependable team and system, Horizon's can provide Users with a secure and reliable telecommunication service, and provide users with various advantages and conveniences in accessing internet and mobile services. Horizon's team also believes that with systematic and professional development, Team Horizon's can build a better platform than similar platforms.
TOKEN SALES – JOIN OPPORTUNITY
With this opportunity, Horizon's invite you to enlarge this Platform, to reach the Broader Society. Horizon's will release the Token under the name "HRZN Token", here is the data.
https://bitcointalk.org/index.php?topic=2960817

https://twitter.com/HorizonCoin

https://www.facebook.com/HRZNComm/

https://t.me/HorizonCommICO

Website
BitcoinTalk Profile