Dentix Global – Blockchain EHR Platform
INTRODUCING
Dentix is ​​a Platform that aims to provide and develop a dental electronic health record service that relies on Blockchain technology as the foundation of its development. Dentix intends to create a safer and smarter electronic medical record service. Dentix will be the ultimate solution to solve the problems of medical record services that patients often face.

Getting Started Development
Dentix is ​​managed and developed by an experienced and professional team, using the resources and renewable technologies in its Platform development. Dentix uses Blockchain technology as a buffer framework for the entire ecosystem that has been designed in such a way. Using this technology, Dentix creates a safe and transparent medical record for patients. Dentix will directly provide users with a secure medical record, as well as communication and payment services for patients and doctors directly from one roof. Users can directly grant access to their dental records to the networks provided by Dentix, for which this data will be used for medical purposes. Dentix directly reduces the cost burden on dental care services and improves its quality significantly more than today. Dentix provides several features which can be used by users to get better dental care services, such as Practice-wide scheduling platform, Messaging Module, e-Prescription, e-Labs and many more. all data generated by the user will be directly stored and secured in the Blockchain-based database. Dentix also provides patients with easier access via mobile applications designed to enable users to transact or access dental care services. Mobile apps make some features like Access to treatments performed and planned, Payment information and detalization, Private messaging module, review module, etc. Dentix uses a token called DNTX tokens that are useful as a means of payment for users or trade in exchanges. Dentix focuses on providing and developing a dental care service, which will provide users with a secure and transparent dental care service, and more profitable for investors.

About Blockchain
Since its first appearance, Blockchain comes by offering fast and secure online transactions and supports all types of data and cryptocurrency. In its development, Blockchain is growing and pushing the revolution in the financial sector. According to Market data, Blockchain Market estimates will increase from year to year and will be even greater, in line with the banking revolution they created.
Blockchain technology is a transparent digital ledger of transactions and records that are immune to change or deletion. Offering additional traits of increased security, lower costs, time efficiency, and error resistance, blockchain has risen, fluctuated in 2017. The utility of blockchain technology is limitless, sparking the growing list of companies, industries, and government exploring its potential adoption.

In Conclusion
Dentix believes that with a solid and reliable team and system, Dentix can provide Users with a secure and transparent electronic dental security service, and provide users with diverse benefits and conveniences. Team Dentix also believes that with systematic and professional development, Team Dentix can build a better platform than similar platforms.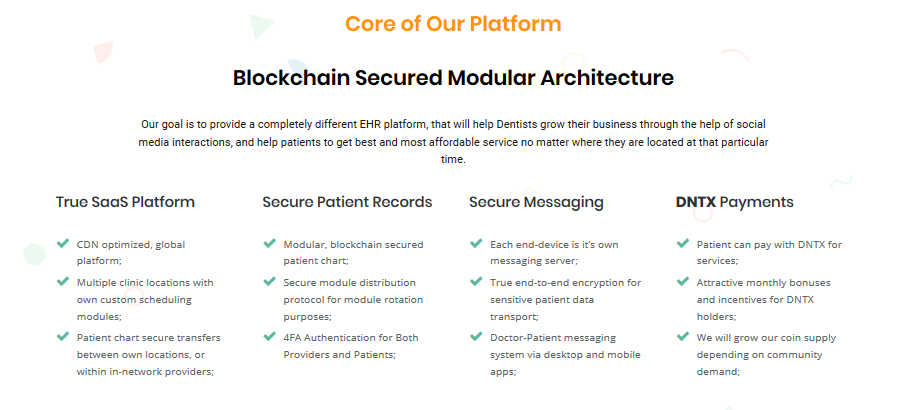 TOKEN SALES – JOIN OPPORTUNITY
With this opportunity, We invite you to enlarge this Platform, to reach the Broader Society. We will release the Token under the name "DNTX Token", here is the data.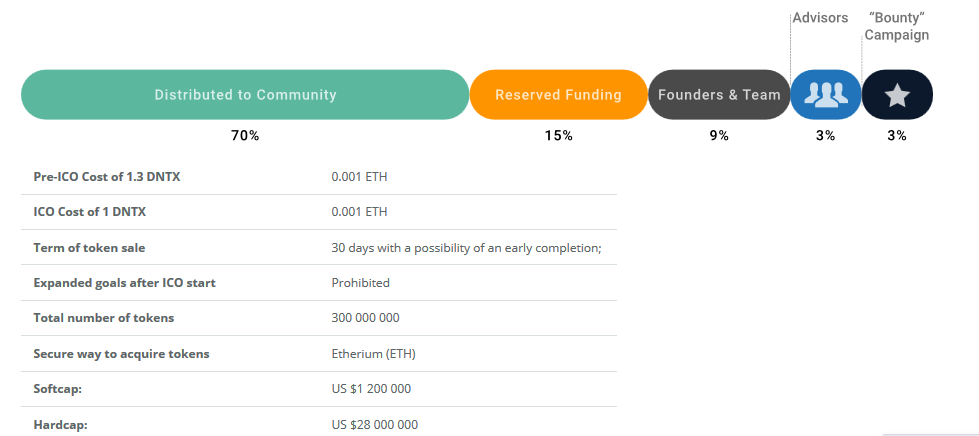 OUR TEAM

ROADMAP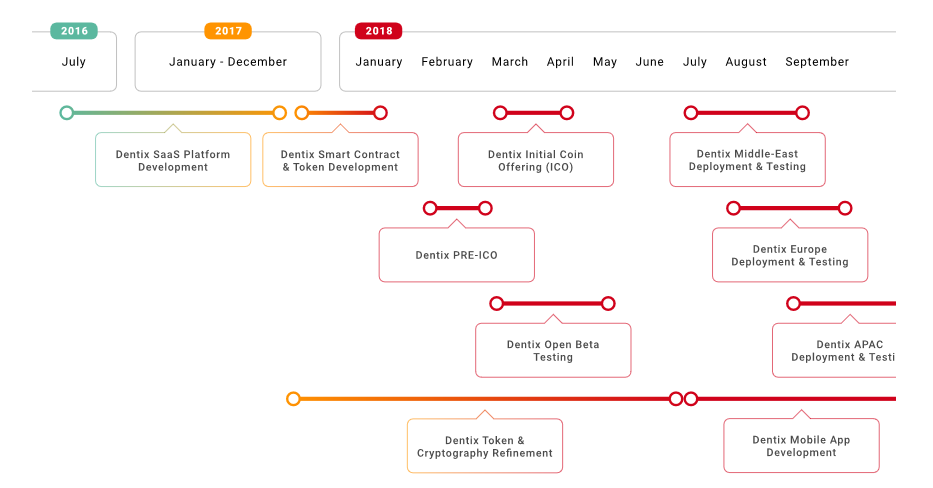 CONNECT WITH US