EiraCube – The World's First Robo-powered pop-up Retail Chain
INTRODUCING
EiraCube is a Platform that focuses on providing market services that connect sellers with customers directly. EiraCube uses a sustainable and renewable Blockchain technology, with a decentralized system. EiraCube has a system similar to Airbnb, where users can directly rent shelves, and deliver their goods directly, and EiraCube's team will take care of everything. EiraCube will place the user goods in the best places around the world. EiraCube provides the best solution for online sales, making the sales system more efficient and more profitable.

Getting Started Development
The team from EiraCube developed this Platform using a system that is directly integrated and sustainable, using Blockchain technology as the basis of its development. EiraCube has a system where users can rent shelves from retail stores around the world, and place their products efficiently and better. EiraCube provides the widest possible access to costumer to access thousands of pure online merchants and brands that are only available online. EiraCube Also benefits the seller, markets its products globally at the same time, so losses can be avoided. EiraCube is developed by a team of experienced and centered in Europe, which sees a great opportunity in Blockchain technology, as it does not require members in retail stores that work with EiraCube.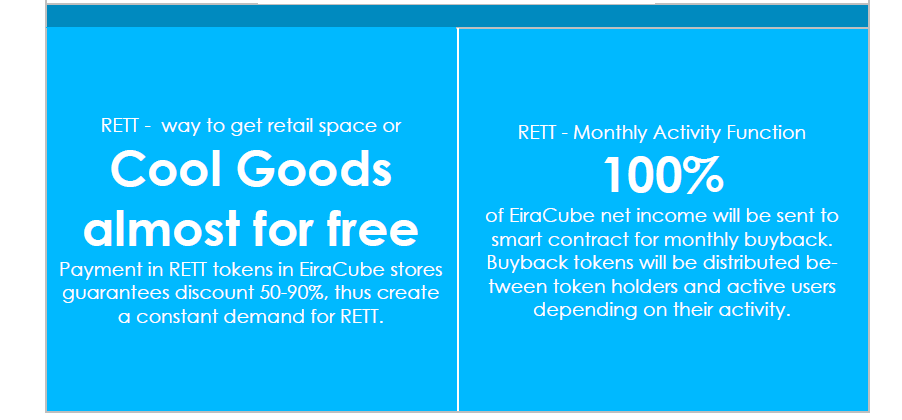 EiraCube prefers to make sales with the help of robots placed in high-end shopping centers around the world. With the help of robots, EiraCube can cut labor costs, which will result in a similarly high service at every retail store. EiraCube I provide a renewable solution for more efficient and more profitable online sales. The EiraCube team has designed it so that the Platform runs smoothly and safer. EiraCube AI system will detect the movement of customers who are selecting items on the shelf, and the system will work to provide the right goods for customers. EiraCube also issued a token called "RETT", where users can safely and securely use this mask on every transaction they make, and the user can also sell it to the supplied market.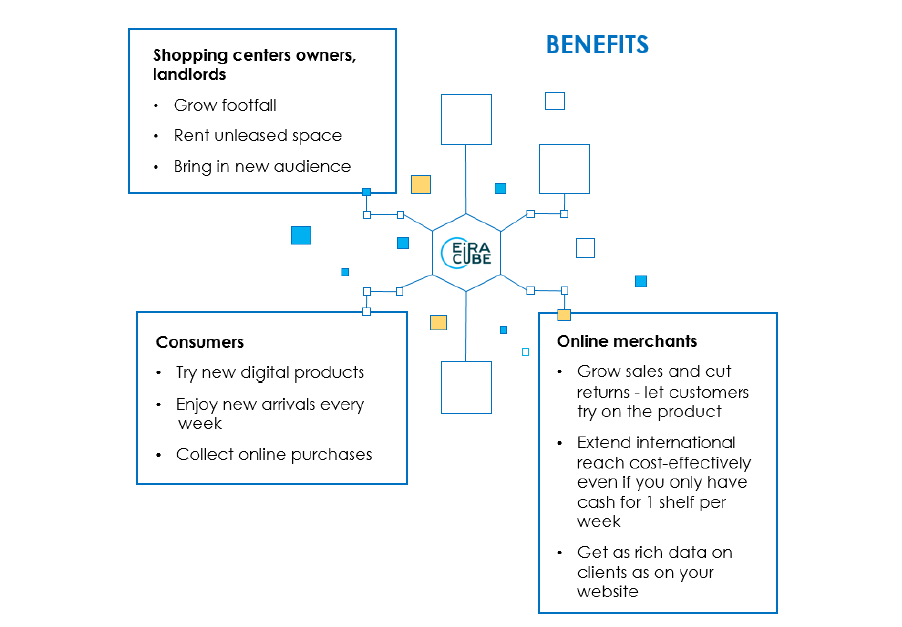 About Blockchain
We designed this platform to run using blockchain technology as the basis for our platform development. Because since it first appeared, blockchain comes with the offer of fast and secure online transactions and supports all types of data and cryptocurrency. Blockchain technology uses a system, where every transaction is recorded and can not be changed forever, so transactions can be maintained and reduce the possibility of data fraud. The blockchain is inherently resistant to the modification of the data involved. Blockchain (also called distributed ledger), technologies that allow for cryptography like Bitcoin and Ethereum, draw us into a new era of global openness, decentralization, and inclusion. Since the discovery of Bitcoin in 2008, the idea of ​​decentralization, public consensus, and creating a new model of trust between the parties to the transaction have been embraced. The principles of consensus, efficiency and mutual trust are related to jurisdictions around the world.
In Conclusion
EiraCube believes that with a solid and dependable team and system, EiraCube can provide Users, a revolutionary E-Commerce Platform, both secure and powerful, and gives Users a wide range of advantages and conveniences that can boost their experience in online or offline shopping. The EiraCube team also believes that with systematic and professional development, Team EiraCube can build a better platform than similar platforms.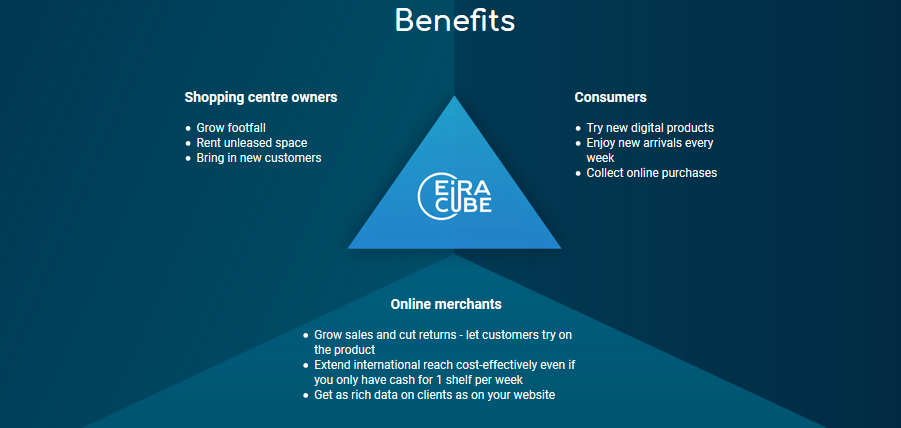 TOKEN SALES – JOIN OPPORTUNITY
With this opportunity, We invite you to enlarge this Platform, to reach the Broader Society. We will release the Token under the name "RETT Token", here is the data.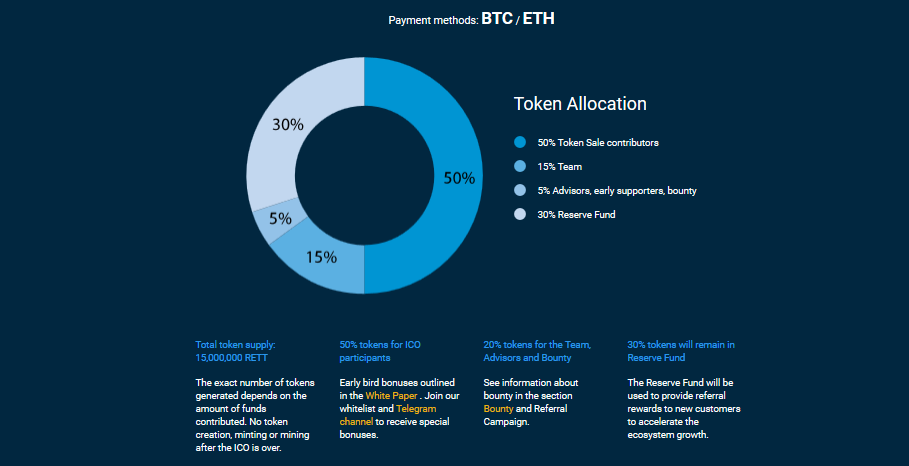 OUR TEAM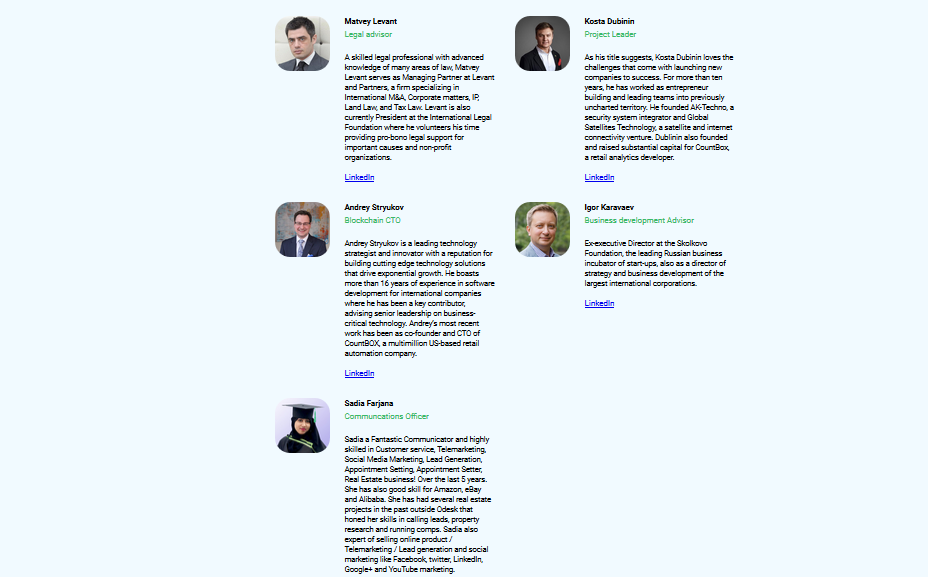 ROADMAP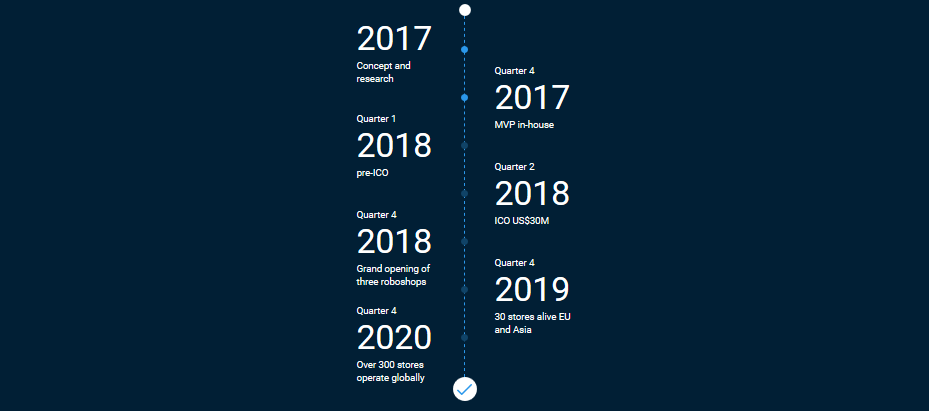 CONNECT WITH US
WEB: https://www.eiracube.io
WHITEPAPER: https://www.eiracube.io/EiraCube_WP.pdf
TELEGRAM: https://t.me/EiraCubeInfo
TWITTER: https://twitter.com/EiraCube
FACEBOOK: https://www.facebook.com/EiraCube/
BTT Profile: https://bitcointalk.org/index.php?action=profile;u=1112636