Denaro – Cryptocurrency Wallet and Worldwide Debit Cards
INTRODUCING
Denaro is a Platform that focuses on providing wallet cryptocurrency and debit cards that can be used globally. Denaro allows users to transact and store their cryptocurrency safely, and like using a normal debit card. Denaro designed this system to run smoothly and can be used for daily activities by the User safely and more minimal transaction costs.

Getting Started Development
The Denaro team develops this Platform using the directly integrated and sustainable integrated Blockchain technology today. Denaro really designed this platform to run seamlessly in the daily transaction activity of the users. Users will not be confused with the complicated and tedious banking business, as Denaro will give Users a more transparent and easier banking service. The Denaro team developed the Platform with an API feature, where it can be directly used by merchants to facilitate the payment of goods and services (online or offline) through web wallets and physical debit cards.

Denaro provides a security system that will secure the transaction data made by the User so that Users do not have to worry about their transaction data because Denaro has prioritized it. The system also allows the conversion of data from cryptocurrency BTC, ET, or DNO and vice versa. Denaro also does not want to charge additional fees to users of all transactions they do. Denaro also provides a token named DNO, which is used as a payment instrument applicable within the Denaro Platform. DNO also promises a variety of benefits for Users using this token, from bonuses, discounts, merchant services on the network, etc.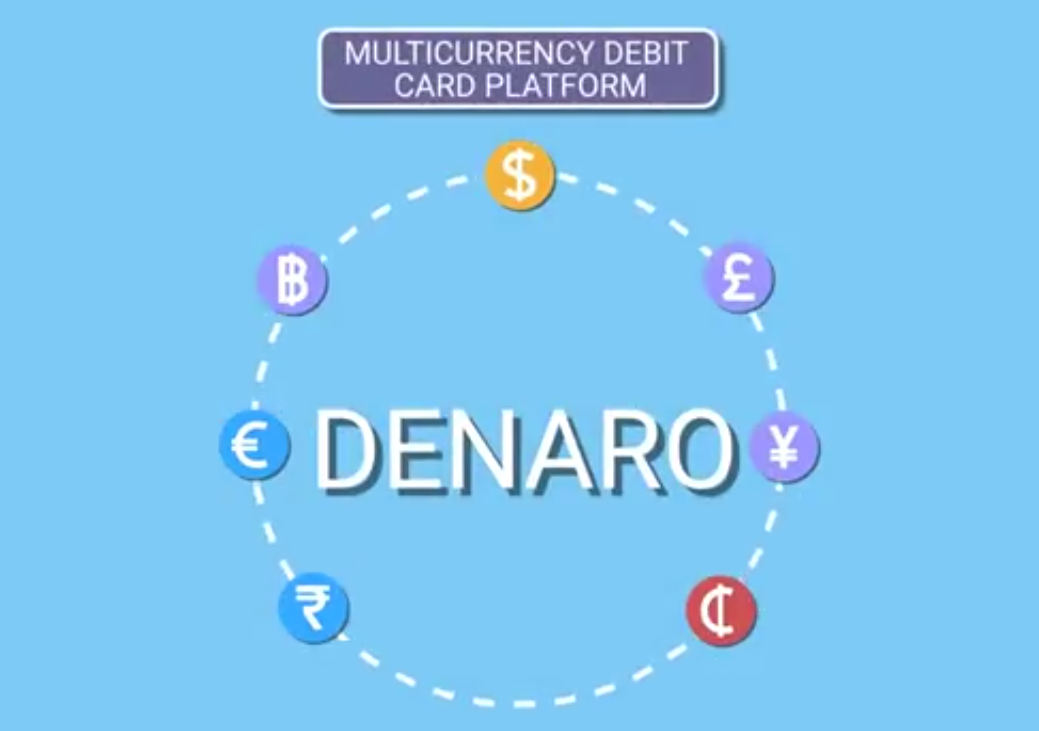 Why Blockchain and Smart-contract?
The blockchain is an undeniably ingenious invention – the brainchild of a person or group of people known by the pseudonym, Satoshi Nakamoto. But since then, it has evolved into something greater, and right now the main question every single person is asking is: What is Blockchain? By allowing digital information to be distributed but not copied, blockchain technology created the backbone of a new type of internet. Originally devised for the digital currency, Bitcoin, the tech community is now finding other potential uses for the technology. Bitcoin has been called "digital gold," and for a good reason. To date, the total value of the currency is close to $ 285 billion US. And blockchains can make other types of digital value. Like the internet (or your car), you do not need to know how the blockchain works to use it. However, having a basic knowledge of this new technology shows why it's considered revolutionary. Bitcoin shows very little in the way of privacy, but we are about to change that.
Smart contracts are accounts holding objects on the ethereum blockchain. they contain code functions and can interact with other contracts, make decisions, store data, and send Ether to others, but the execution, and provided by the ethereum network itself. they will exist and be executed as long as the whole network exists, and will only disappear if they are programmed to self-destruct.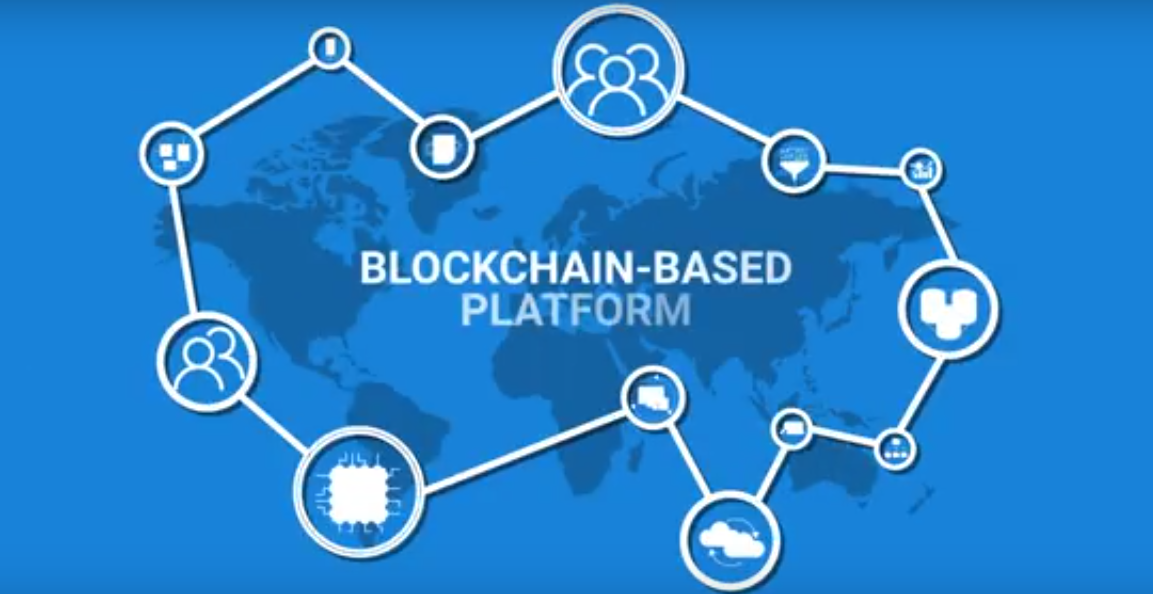 In Conclusion
Denaro believes that with a solid and dependable team and system Denaro can provide Users, a secure and strong debit card and cryptocurrency and debit card service, and provides Users with various advantages and ease in any transaction activities performed by them at any time. Team Denaro also believes that with systematic and professional development, Team Denaro can build a better platform than similar platforms.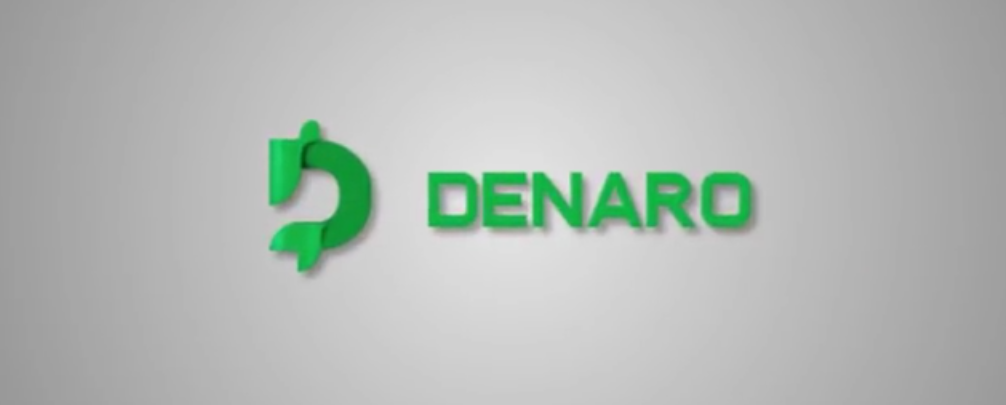 TOKEN SALES – JOIN OPPORTUNITY
With this opportunity, We invite you to enlarge this Platform, to reach the Broader Society. We will release the Token under the name "DNO Token ", here is the data.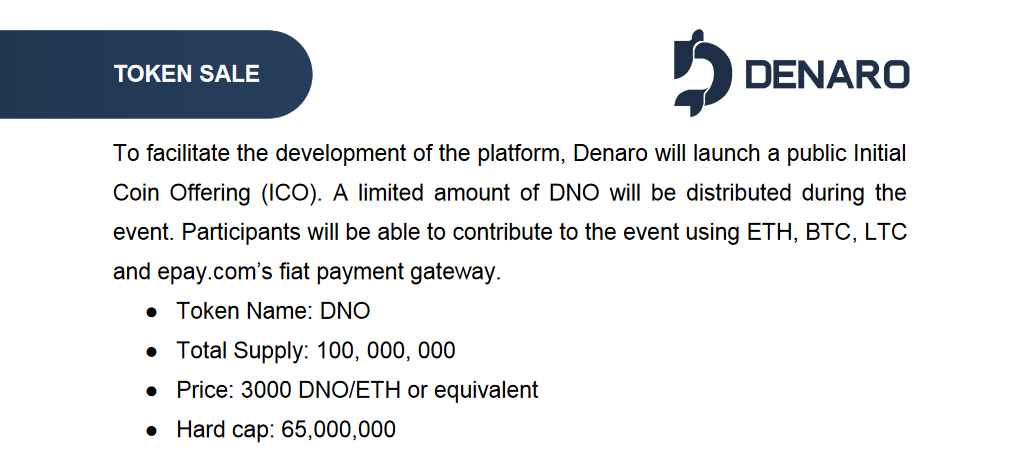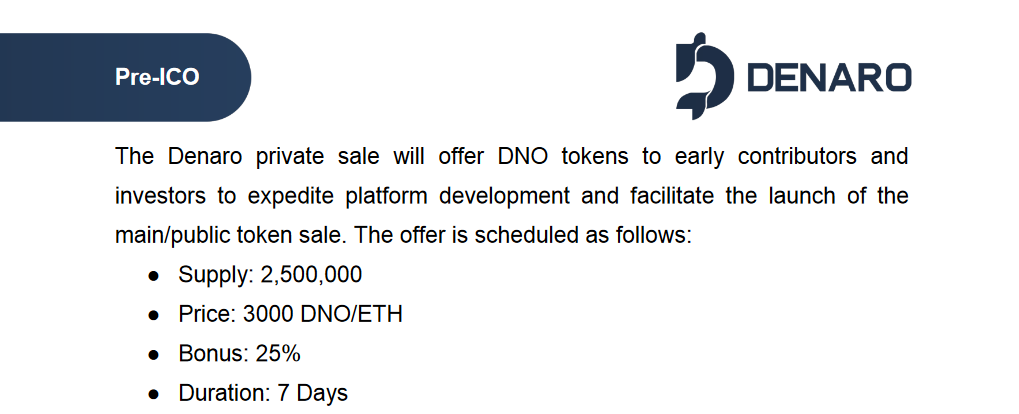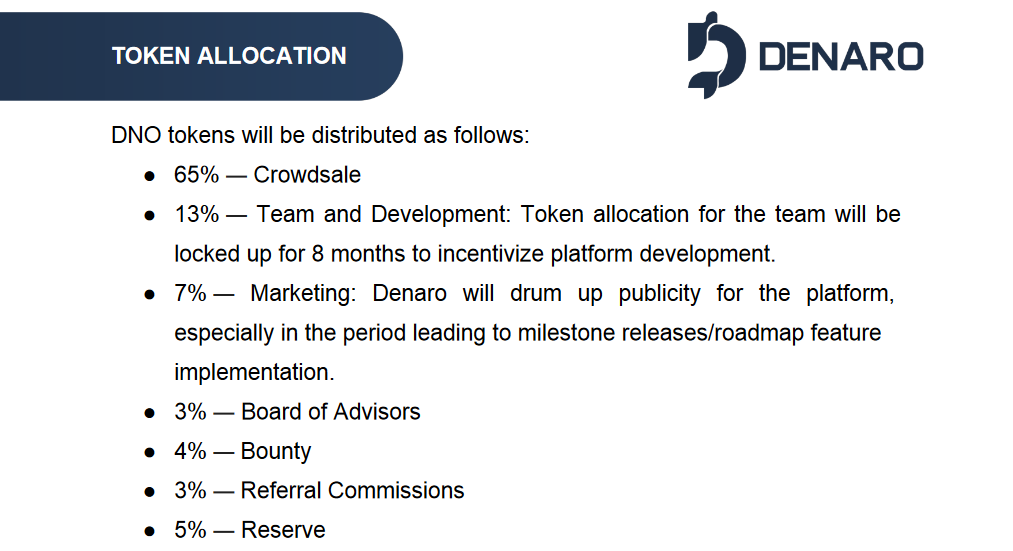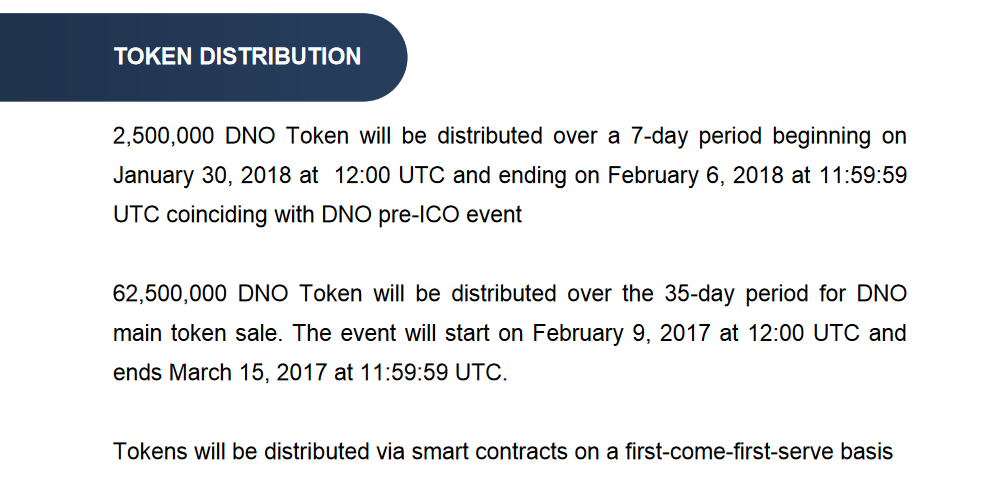 OUR TEAM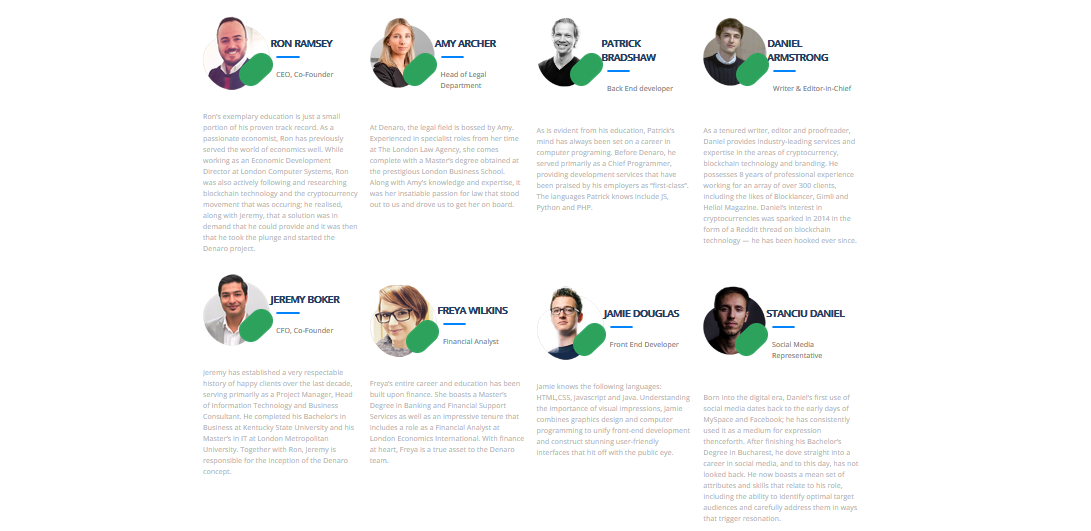 ROADMAP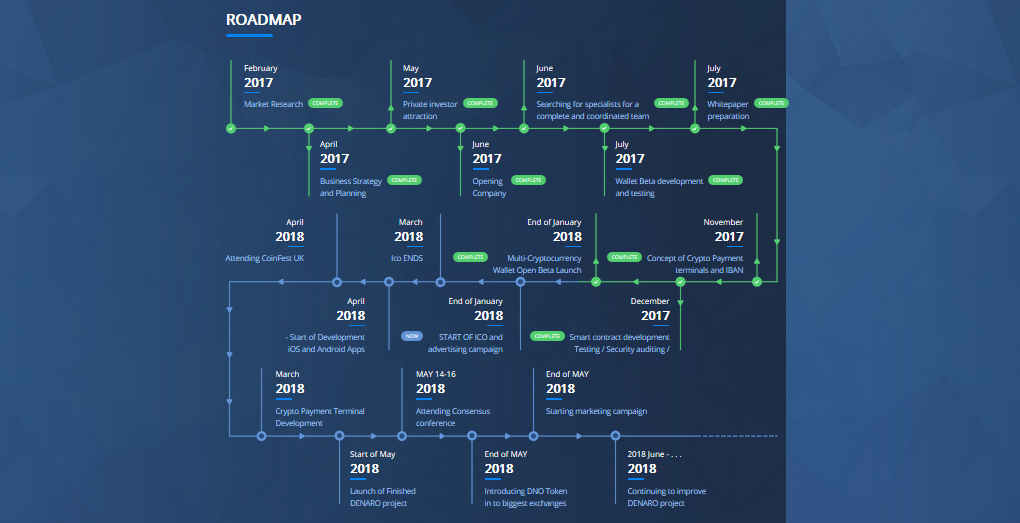 CONNECT WITH US
WEB: https://denaro.io
WHITEPAPER: https://denaro.io/docs/Denaro_Whitepaper.pdf
TELEGRAM: https://t.me/denaroIO
TWITTER: https://twitter.com/denaro_io
FACEBOOK: https://www.facebook.com/DenaroIO
BTT Profile: https://bitcointalk.org/index.php?action=profile;u=1112636