Introducing
Currently, the world's development of cryptocurrencies is growing very rapidly. According to data released by Google's search engine, search results for "Bitcoin" and "Altc jumped sharply, proving that the current Cryptocurrency world is being looked at by many, and making it part of the transactions and financial sector revolution.
Getting Started Development
In line with this, we see a gap in this. Bitcoin is too high a price to make this cryptocurrency is very risky for us to invest in it. And we also see that Bitcoin and other cryptocurrencies that are now popular, do not have a promising product variant in them so investment opportunities are only based on the price of the cryptocurrency. We see this as a form that is not in line with the objective of cryptocurrency, which is to expand the maximum investment to the public.

We recognize this as a serious matter, and begin designing a Platform that provides you with a cryptocurrency as a means of payment as well as an investment opportunity for the public. We designed this platform to run using blockchain technology as the basis for our platform development. Because, since the first show blockchain comes with offers online transactions fast and secure and supports all types of data and cryptocurrency. The technology used by Blockchain uses a system, where every transaction is recorded and can not be changed forever, so transaction security and transparency can be maintained and reduce the likelihood of data fraud.
How does it work?
We created this Platform to be the best alternative to today's popular coins like Bitcoin and Ethereum. Where this currency can be used as Dollar or Euro in the real world, but this is in digital form, allowing users to transact in real-time and transfer ownership indefinitely. Every transaction you make will be secured with our secure server and peer-to-peer network, and of course, every transaction is anonymous.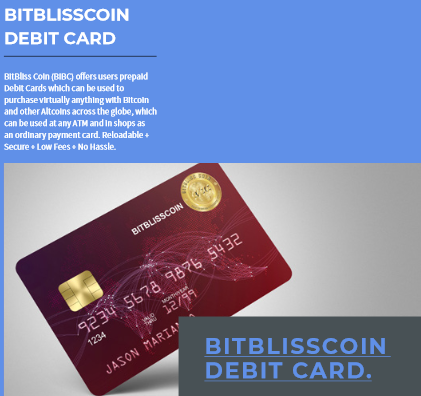 If you are using BitBliss Coin as a means of payment on your business network, you will get many benefits with more time-saving payments and fewer deductions, which will free you from complicated banking matters. All you can do with the touch of your finger via smartphone or web.The platform we also offer an interest to anyone who holds a coin in their wallet as it helps maintain network security in 5 different ways; lending, trading, staking, mining and referring.
In conclusion
Our ultimate goal is not only to become a digital currency that can meet the public needs with the highest technological standards we have, but also the most convenient and adopted source of cryptocurrency and digital currency curriculum adopted by anyone. We prefer to use blockchain technology, because this technology is more secure than the usual technology today. Unlike conventional technology, blockchain technology does not require a third party, so it's safer and cost-effective. And blockchain technology is more minimal system error, so this technology is better and reliable.
In accordance with our vision as World's 1st E-Commerce, Lending Platform & Cryptobookstore. We also provide BITBLISSCOIN Crypto Bookstore under the name ALTCOINBOOKS which aims to provide public cryptocurrency education in the form of quality digital books.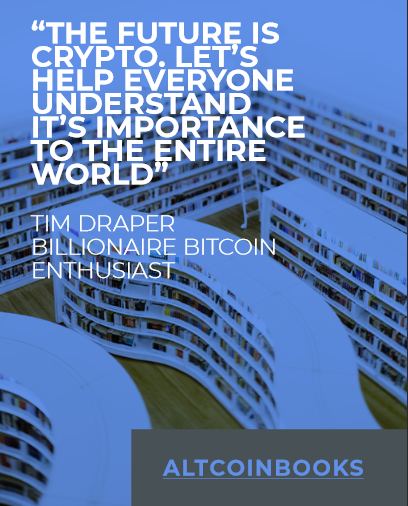 TOKEN SALES – JOIN OPPORTUNITY
With this opportunity, we invite you to enlarge this Platform, to reach the Broader Society. We will release the Token under the name "BIBC Token ", here is the data.
•  Coin Name: BitBlissCoin
•  Abbreviation: BIBC
•  Coin Algorithm/Type: Scrypt POW/POS 
•  Total Coin Supply: 38,500,000 BIBC
•  ICO Coin Supply: 12,400,000
•  Total POW Block: 2,500,000
•  Coin Base Maturity: 20 Blocks
•  POW Block Reward: 55 BIBC
•  Number of Confirmations: 4
•  POS Interest: 10%
•  Block spacing: 2 minutes
•  Minimum Stake Age: 15 Days
•  Maximum Stake Age: 90 Days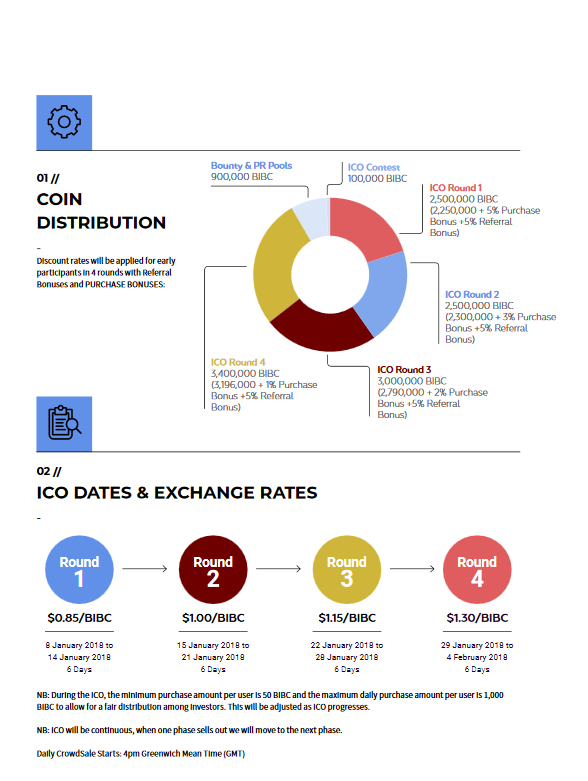 ROADMAP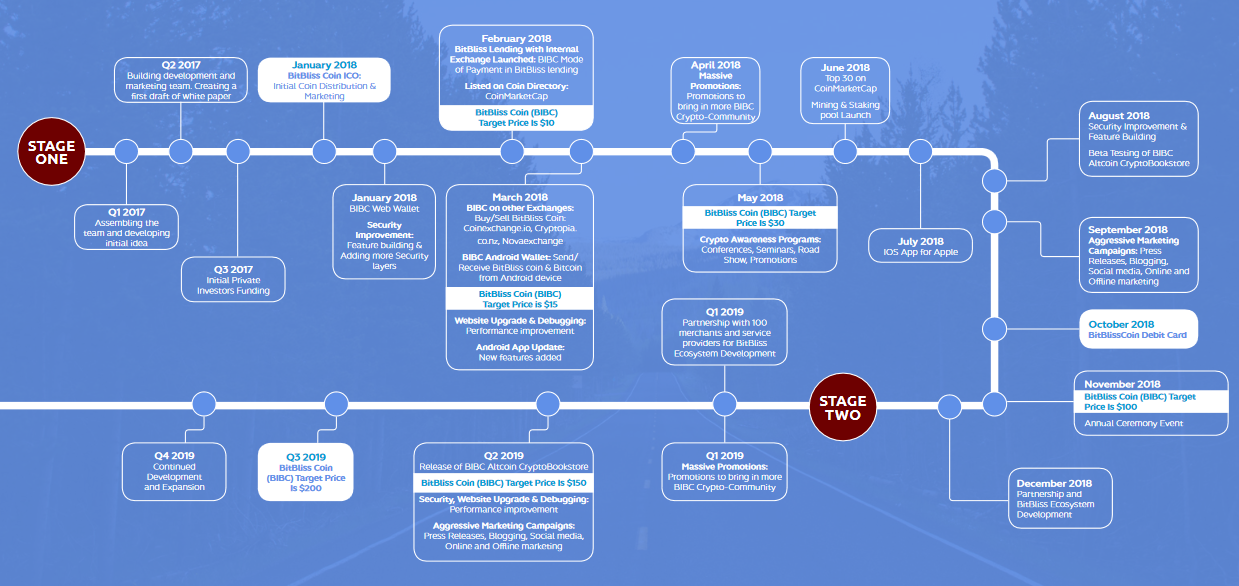 CONNECT WITH US