INTRODUCING
Introducing to you , a Platform that will provide you with a marketplace where small and medium business owners sell anonymous data to developers and will be reused for their services . All will be built with Blockchain technology , making it more secure and transparent . We prefer to use the Blockchain system because it is more transparent , safe and decentralized . So it is more cost effective in maintenance costs .
We design RepuX as a protocol-level framework or better known as the "RepuX Protocol", where various types of data already collected may be traded between companies or developers, who need access to renewable data to develop their Platform. The RepuX protocol incorporates several types of decentralized technologies such as InterPlanetary File System, Sia, Ethereum, and EOS. We also offer the potential to upgrade to the custom high-throughput blockchain.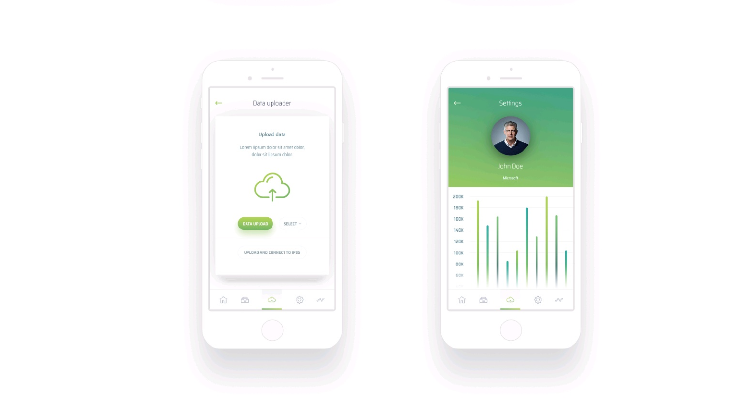 Platform We can facilitate the transfer of data and value by using peers network system, we hereby allow the data collecting party to share its data to developers and companies, which are currently not on the market. Platform We assign manufacturers data the right to provide value to the data they collect, so you can get value from the transfer of data. System We will evaluate and verify the data you acquire with the Oracle System, so that We can ensure the integrity in the RepuX Protocol and give users confidence in the content and quality of the data they purchase.
We designed this Platform to run using blockchain technology into a base. Each transaction will be recorded and can not be changed forever, so the level of security and transparency of created transactions can be maintained and reduce the likelihood of data fraud.
The main objective of our Platform is to build a secure, fast and transparent data transfer platform that can be integrated with a variety of different applications developed by third parties for use by a number of different industries.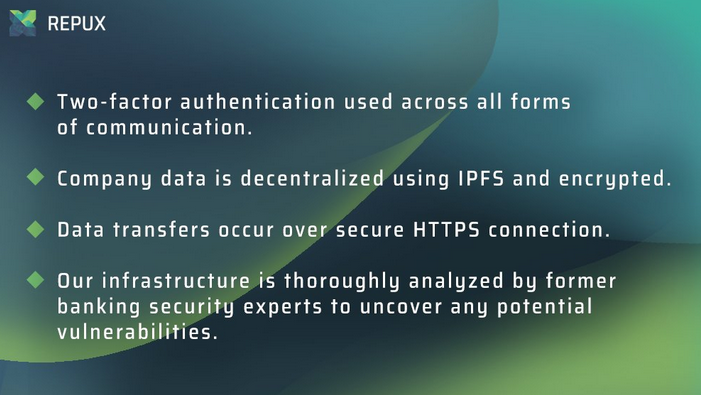 TOKEN SALES – JOIN OPPORTUNITY
With this opportunity, we invite you to enlarge this Platform, to reach the Broader Society. We will release the Token under the name "REPUX Token ", here is the data.
 • Name: REPUX
 • 1 REPUX = 0,20 USD 
 • Hard cap: 33,100,000 USD
 • Soft cap: 1,000,000 USD
 • Supply: 500,000,000 REPUX
 • Role Token: Enable trade of data and decentralized applications between companies and developers
 • Token Distribution Date: 9th March 2018
 • ETH, BTC and Wire Transfer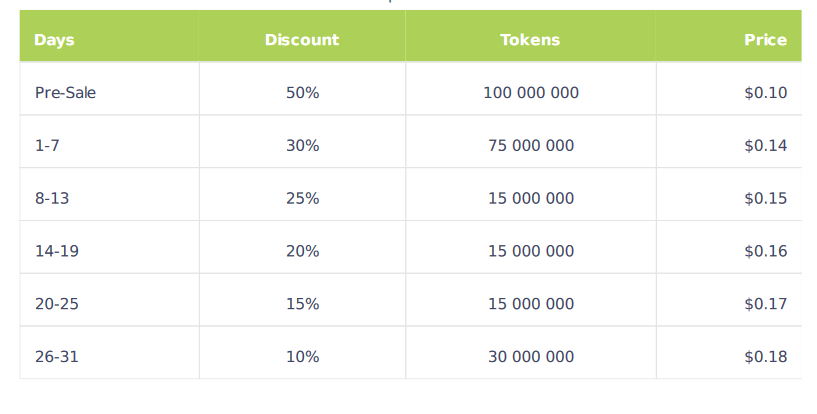 ROAD MAP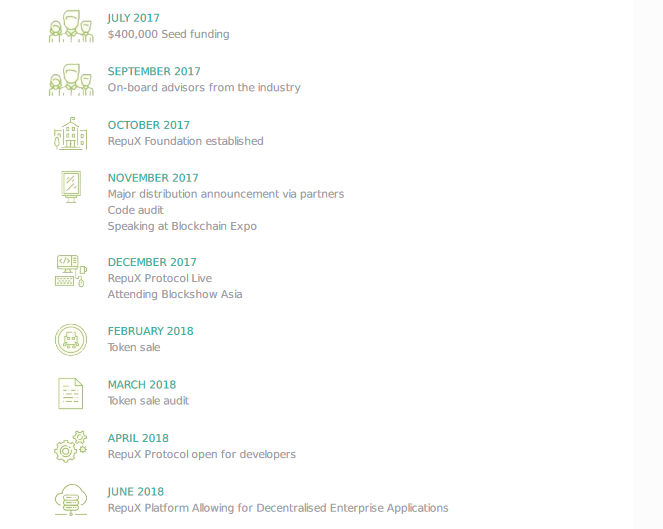 OUR TEAM






CONNECT WITH US