INTRODUCING
Currently, retail sales of e-commerce are increasing with total sales of $ 1,915 trillion this year worldwide and will continue to increase until 2020, proving the industry is very profitable. With the increasing transaction process, making this industry very vulnerable to fraud and also the security of any transactions made by the Users. And We recognize that this is a serious problem, and We plan to integrate an E-Commerce Platform with Blockchain Technology, which proves to be safer and better compared to the currently used Conventional Technology.
Since its first appearance, Blockchain Technology comes with a fast and secure online transaction offering and supports all types of data and cryptocurrency. In its development, Blockchain evolved and pushed the revolution in the technology sector. Correspondingly, We will integrate existing blockchain technology with our Platform, which will result in a secure and fast E-Commerce Platform on every execution.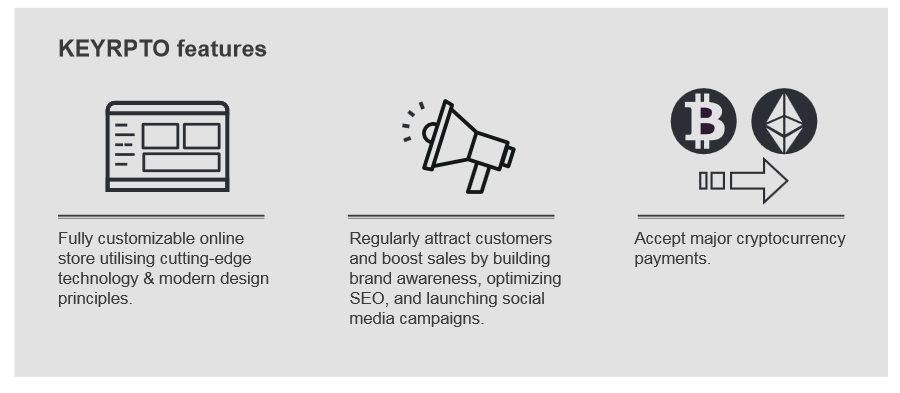 The current E-commerce platform should run on renewable technologies like better and safer Blockchain, with smart contract support that allows business owners to increase their productivity and online security. We designed this platform to run on a decentralized, more secure and transparent system. Goal We built this platform, to provide a platform that will make you feel more comfortable in the transaction and will also minimize the deduction you will receive, as we believe you deserve it.
You can display your stuff, sell it and get the result in the form of a cryptocurrency token. Every transaction you make will be secured with Cryptographic technology and will be recorded on the blockchain, so anytime and anywhere customers can check transactions, which actively solve transparency issues.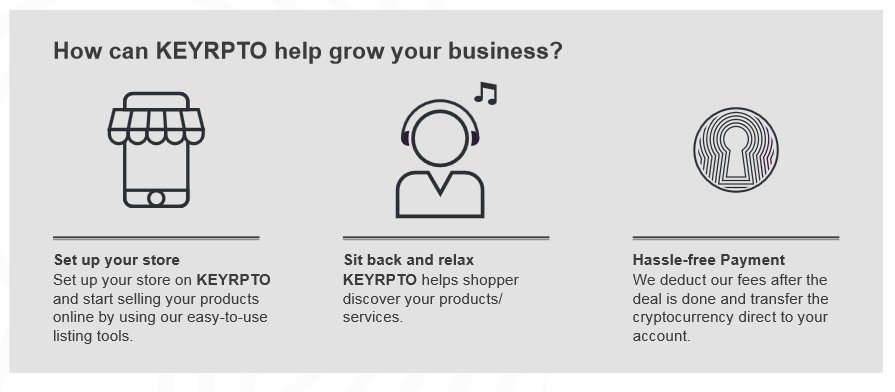 Platform We embarked on a step by creating a chain-based e-commerce platform that enables small businesses or individuals to sell their products and services without major cryptocurrency. We will minimize the risk of business owners in transacting by providing full payment protection and by providing products/services as 3rd party mediators. When you buy an item, We will accept the payment within our platform and hold it in escrow until we make sure you receive what you paid for, and you are satisfied with it. Once this happens, we will then forward the payment to the Seller.
We will design this Platform running with Blockchain technology that will accommodate your needs in the Eccommerce Platform. We design that you and Sellers can transact with multiple-cryptocurrency more safely, transparently and better.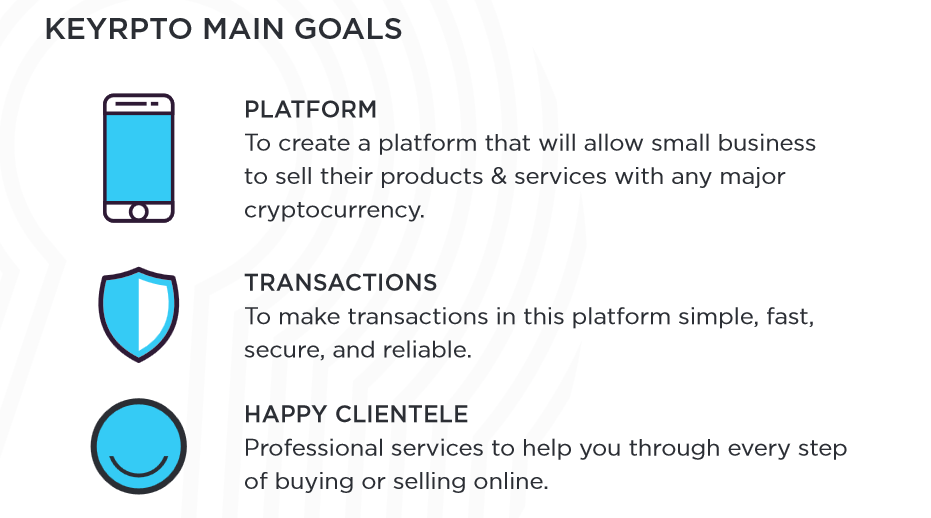 TOKEN SALES – JOIN OPPORTUNITY
With this opportunity, we invite you to enlarge this Platform, to reach the Broader Society. We will release the Token under the name "KYT Token ", here is the data.
•  KEYRPTO has its own token
•  The KYT will be freely traded on crypto-exchanges
•  All tokens will be created during the ICO period
•  The number of tokens is limited to 1,000,000,000 KYT
•  Total tokens for sale 510,000,000 KYT
•  Unsold tokens during the ICO are burned
•  Team tokens will be locked for 1 year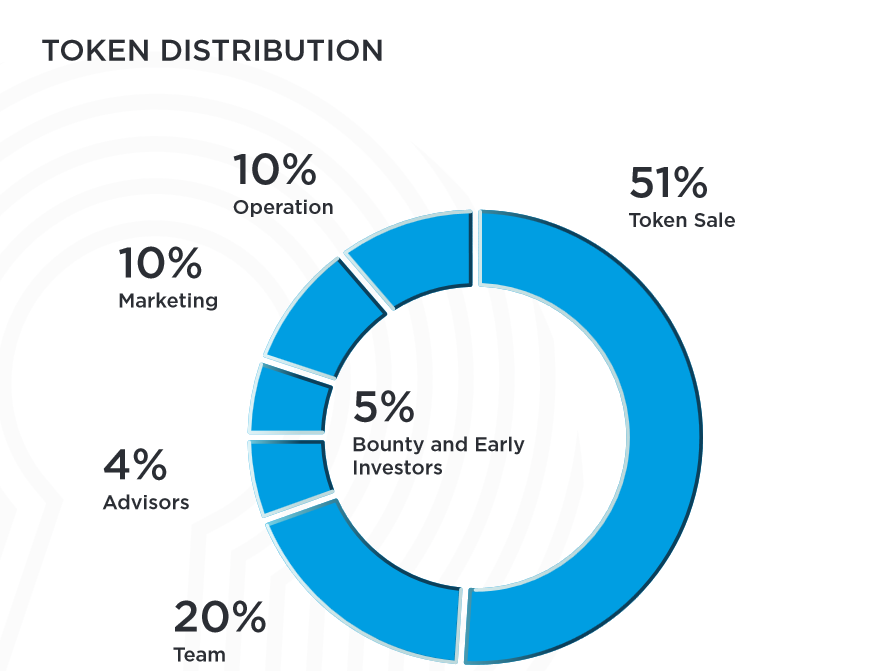 ROAD MAP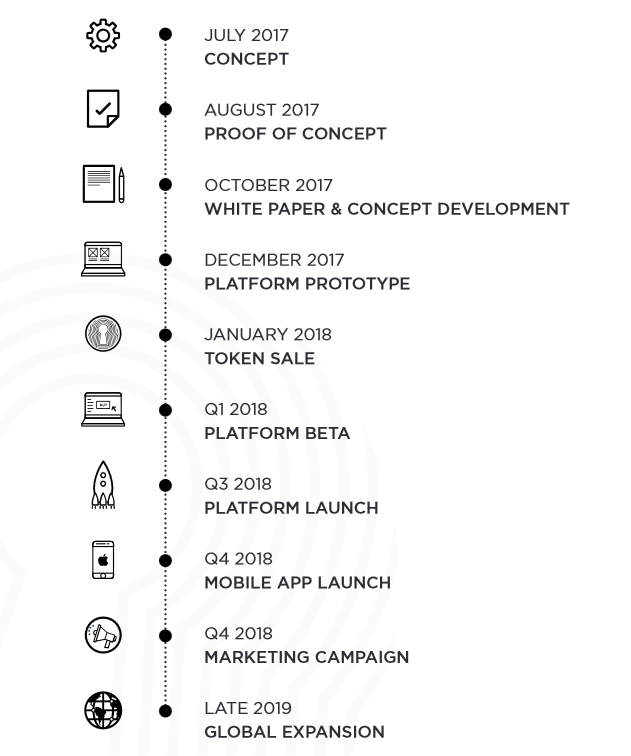 OUR TEAM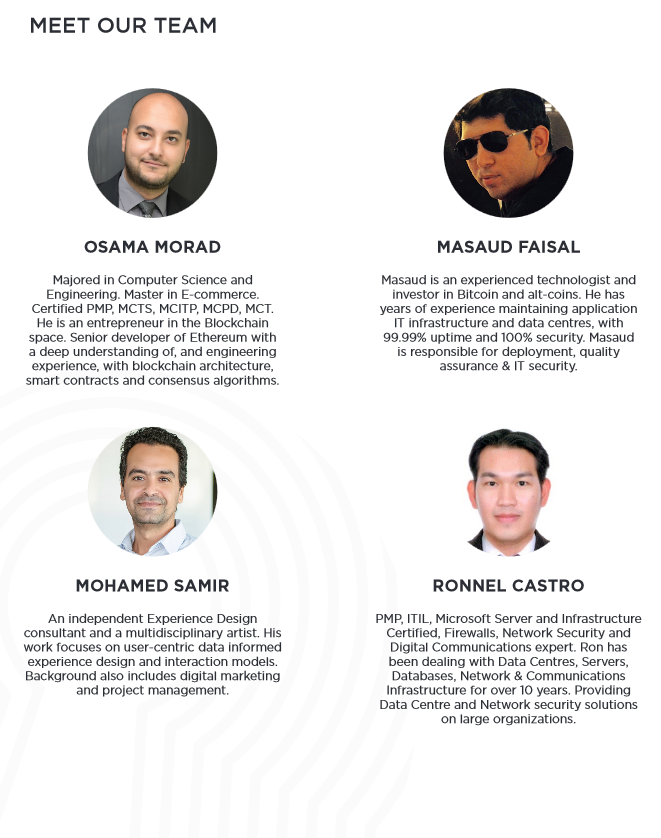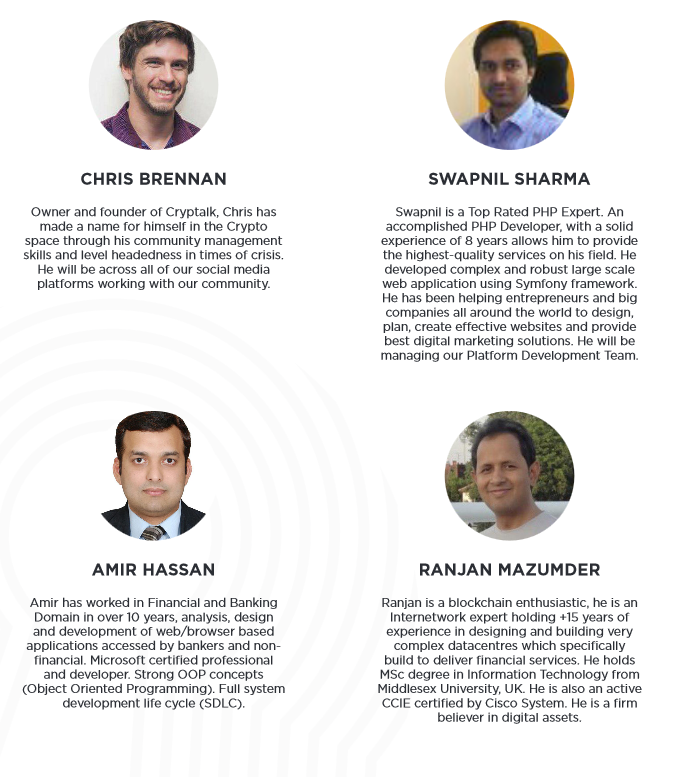 CONNECT WITH US